Event Registration - In Search of Articles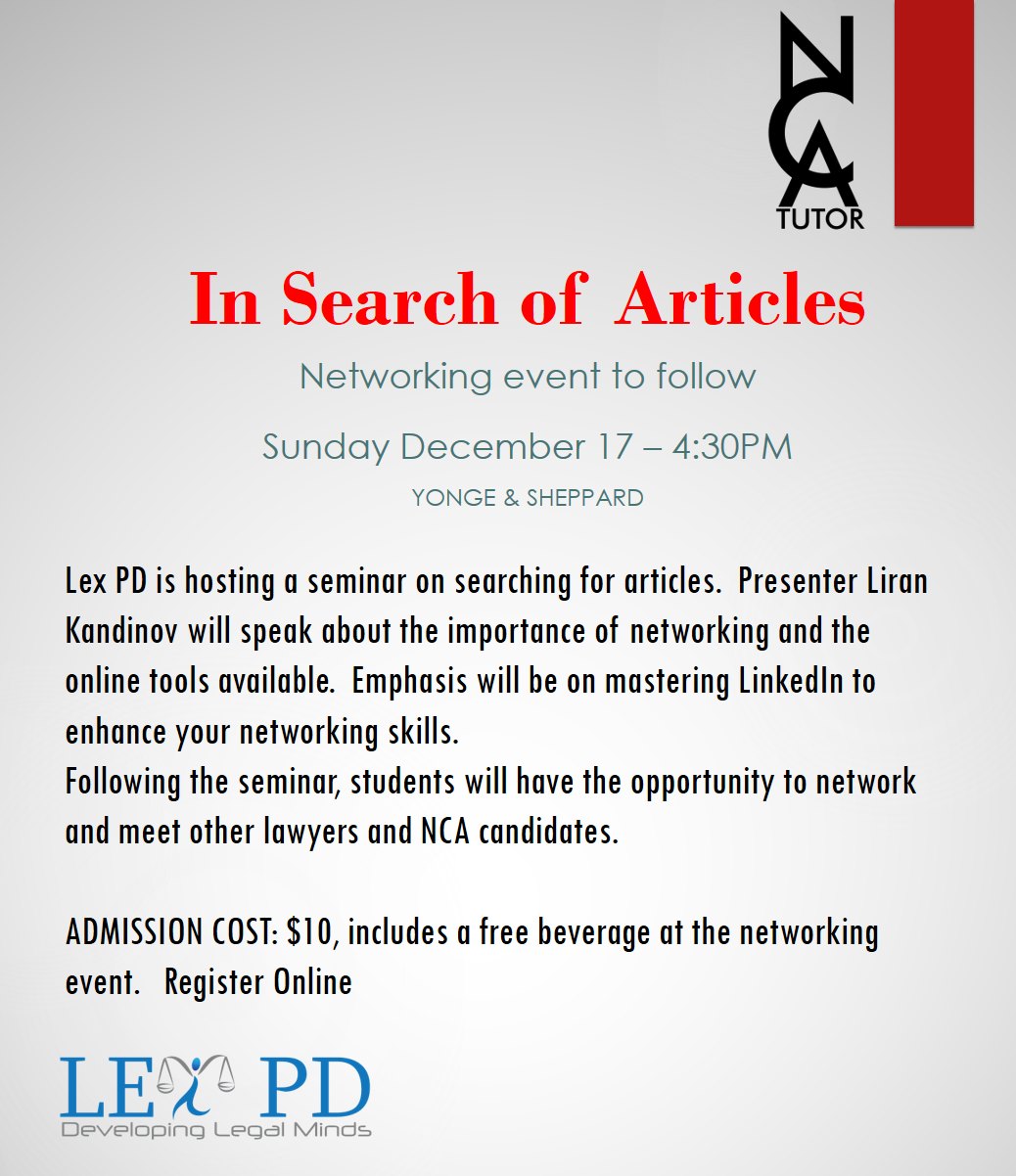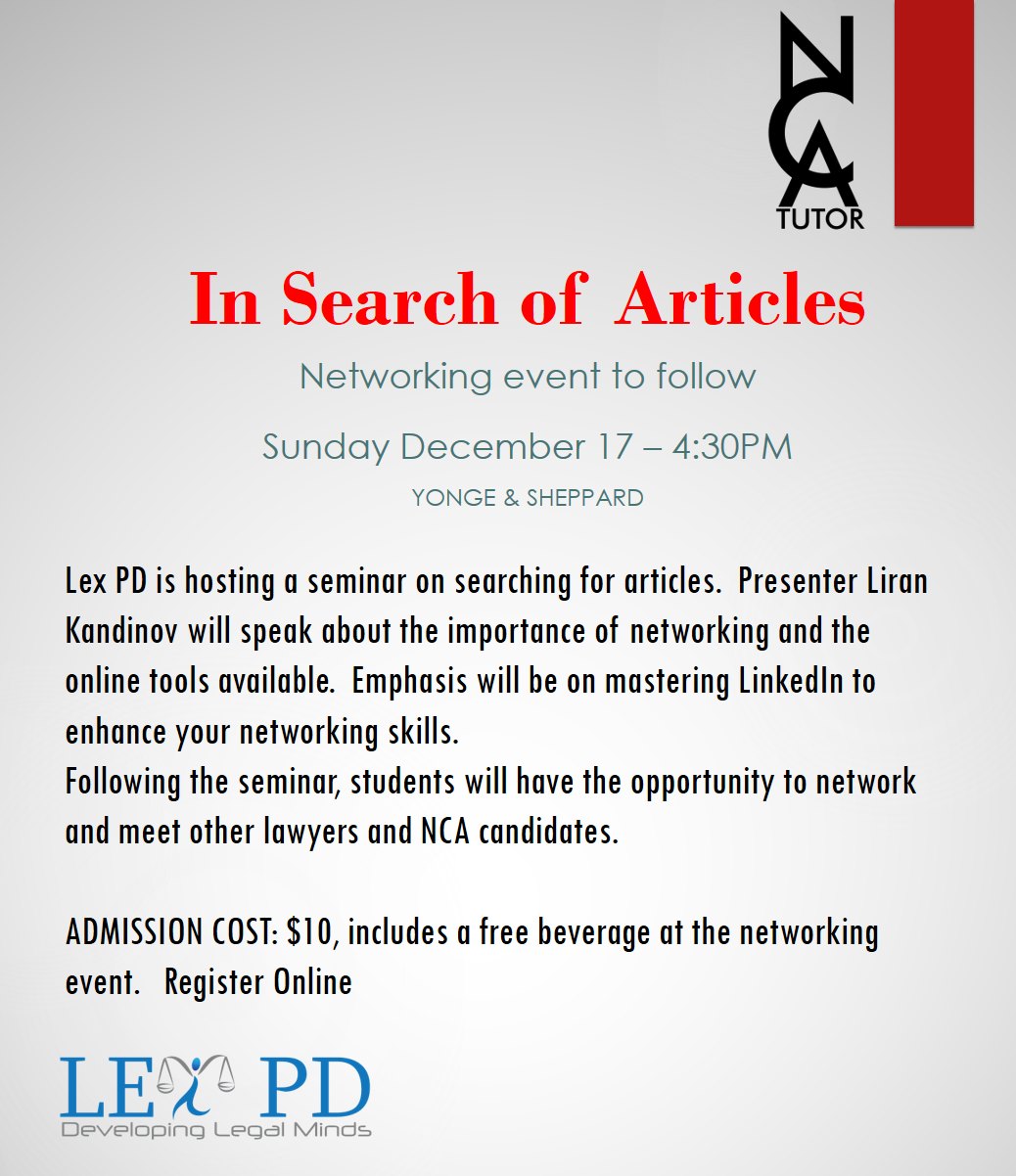 sold out
Event Registration - In Search of Articles
Lex PD is hosting a seminar on searching for articles. Presenter Liran Kandinov will speak about the importance of networking and the online tools available. Emphasis will be on mastering LinkedIn to enhance your networking skills.
Following the seminar, students will have the opportunity to network and meet other lawyers and NCA candidates.
ADMISSION COST: $10, includes a free beverage at the networking event. Register Online
The Registration fee is non-refundable or transferable. We only have room for 15 people to attend. Once the event sells out we cannot accept more candidates so please consider your colleagues and ensure you will attend the event if you register.
The seminar will be held at:
1 Elmhurst Ave, North York, ON M2N 1R3, Canada